Promotional videos have become increasingly popular as businesses strive to stand out from their competitors.
With the rise of social media and online marketing, having a professionally produced promotional video has become essential for businesses looking to showcase their products and services. Here are some reasons why a professionally produced promotional video can be a game-changer for your business:
Grab Attention: In today's fast-paced world, people are bombarded with information from every direction. A promotional video can quickly grab someone's attention and convey your message in a way that is engaging and memorable.
Build Trust: A professionally produced video can help build trust with potential customers. It shows that you are serious about your business and are willing to invest in quality marketing materials. This can be especially important for businesses in industries that require a high level of trust, such as healthcare or financial services.
Increase Engagement: Videos are inherently more engaging than text or images. People are more likely to watch a video than read a lengthy description of your products or services. This can lead to increased engagement with your brand and ultimately more conversions.
Showcase Your Brand: A promotional video can be an excellent way to showcase your brand's personality and values. This can help differentiate you from your competitors and make your brand more memorable.
Increase SEO: A well-produced promotional video can also help with your search engine optimization (SEO). Videos are more likely to be shared on social media and other online platforms, which can lead to more backlinks and increased visibility for your website.
Overall, a professionally produced promotional video can be a powerful tool for businesses looking to showcase their products and services. It can help build trust, increase engagement, showcase your brand, and even improve your SEO. 
If you're looking to take your marketing to the next level, consider investing in a promotional video for your business.
Pre-Production
Reach out and tell us about what you're wanting to achieve. There are a variety of video styles to choose from. During this phase, we'll discuss scripts and storyboards, locations and talent.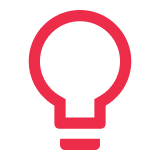 Production
This is our favourite phase because we get to play with our cameras, drones, action cams etc. We also pride ourselves on making this a wonderful experience for our on-screen talent!
Post-Production
This phase is where it all comes together, just like a digital jigsaw. It's a magical phase during which our creativity runs wild with transitions, storytelling, soundtracks and branding. This is when you'll get to see your video for the very first time!
Delivery
Once the final edit has been approved, your video will be delivered via the required project format. Whether your video is to be broadcast on television, played at cinemas or simply uploaded to your social media, 2 Gems Media will deliver as per spec.
As a video producer, I understand that my clients' feedback is essential to improving and growing my business. I value their input and appreciate the opportunity to work with them. Their feedback helps me to understand their needs and preferences better, and ensures that I am delivering the best possible service. I am committed to providing a high level of customer satisfaction and will continue to work hard to earn their trust and loyalty. Thank you for choosing 2 Gems Media as your video production company.
"I have had the pleasure to work with Dave and his supporting team across a more complex style of shoot, which left me extremely impressed with his level of work and professionalism throughout the whole process. I highly recommend using 2 Gems Media if you haven't already, but best wait in line, as I'll be using them first!!!"
Rachelle El Hayek
Senior Production Manager, 90 Seconds
"Dave's a legend, he nailed our latest Crowdfunding video at Black Hops at late notice and it turned out amazingly well. I've been working with Dave for decades. The crowdfunding went amazingly well too, we got lots of compliments on the video and we hit a record $2.2m target in less than one day."
Dan Norris
Co-founder of Black Hops
"Dave from 2 Gems Media is by far the best videographer I have worked with! He is professional from the minute you enquire to on the day to post-production and delivery. Dave was an excellent director on the day, absolutely producing the best dialogue from me in front of the camera. Amazing experience, I can't recommend him enough! Thanks Dave!"
Nikki Atzori
Relationship & Business Development Manager
"Highly recommend Dave for not only his talent in photography but also his ability to capture and portray the exact message we need to tell through our project case study and testamonial videos. Couldn't fault the service and quality you receive with 2 Gems Media!"
Shaun Attwood
Visage Building Group
"With the trend of marketing types favouring video heavily especially with the popularity of social media, we felt it was time to engage a videographer to capture our stunning homes so we can showcase them at the highest level. I found Dave whilst searching online and after reading through his testimonials, quickly realised he was the right person for us! The one on one service and the opportunity to deal directly with the videographer as well as the editor was very appealing to us. Dave was able to produce extremely good videos of our properties with very little assistance or suggestions from us which proves his skill level is very high."
Fiona Skews
Managing Director, Desire Homes
How much does a video cost?
A rough rule of thumb used to be $1000 per produced minute. Occasionally, that is still
a good reference, depending on the type of project. There are a variety of variables to
consider including travel and accommodation, actors and props and number of
locations to be included. The complexity of the edit also needs consideration with
motion graphics, music licensing etc. At the end of the day, as with most things – it
comes down to the amount of time and skill required to achieve the desired outcomes.
How large is your production team?
We keep costs down because often large production teams are not required. 2 Gems
Media is a video production company founded and run by Dave Dwyer, well
experienced as a one-man-band and a wearer of many hats including direction, camera
operations, lighting, audio, and editing. As required, a large network of professional
service providers are available including photographers, videographers, editors,
presenters, voice-over artists, etc.
What kind of production equipment do you use?
We use broadcast quality 4K video cameras, radio and boom mics for professional
audio. We continue to invest in equipment and software in order to stay competitive in
industry standards.
Do you keep copies and maintain past projects?
All projects and master files are kept for 12 months once project is completed. After 12
months, clients are invited to provide hard drives for their local archives.